Home of Fullblood Savanna's
​at Reasonable Prices.
WANT MORE INFO. ON THE MOTHERS? CLICK HERE!

​​
​- A $50.00 deposit will hold your goat until weaning. We do not take deposits until the kid is on the ground. You can have your name put on the want list and we will call you when kids arrive.

*All goats will come with registration papers AND
​be DNA parent verified.
​
*All goats will be given CD/T and pneumonia vaccinations.
​
*They are permanently identified with microchip and /or ear tattoo.
​
*You will receive health certificate prior to transporting.
​
*Hoof trimming will be done if necessary.

Our prices are very reasonable and our goats are exceptional quality with excellent bloodlines. This year doelings will be $1250 and bucklings $950 unless otherwise priced on for sale page.

____________________________________________________________________________________
____________________________________________________________________________________
____________________________________________________________________________________
____________________________________________________________________________________
____________________________________________________________________________________
____________________________________________________________________________________
____________________________________________________________________________________
____________________________________________________________________________________
____________________________________________________________________________________
____________________________________________________________________________________
____________________________________________________________________________________
____________________________________________________________________________________
____________________________________________________________________________________
____________________________________________________________________________________
____________________________________________________________________________________
____________________________________________________________________________________
____________________________________________________________________________________
____________________________________________________________________________________
____________________________________________________________________________________
_________________________________________________________________________________
_________________________________________________________________________________
____________________________________________________________________________________
____________________________________________________________________________________
3DS 05-Comanch - **E05 Buckling
​** PM for Price
Dam: RHG F10
Sire: WW E05
DOB: 2/3/2019
3DS 05-Cheyenne - **E05 Buckling
​** PM for Price
Dam: RHG F10
Sire: WW E05
DOB: 2/3/2019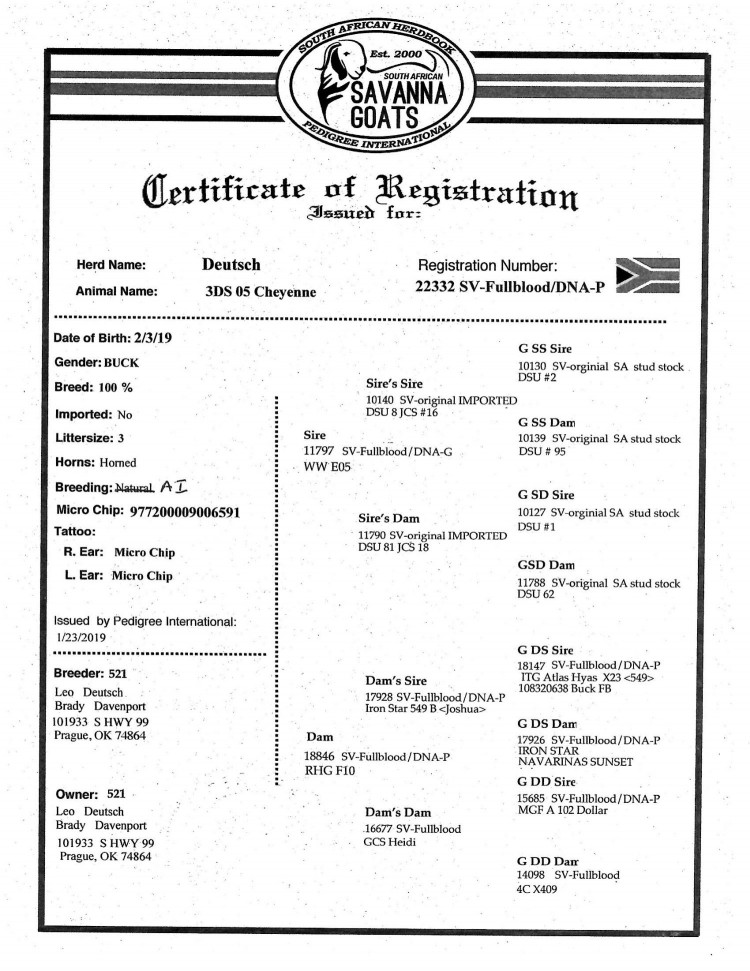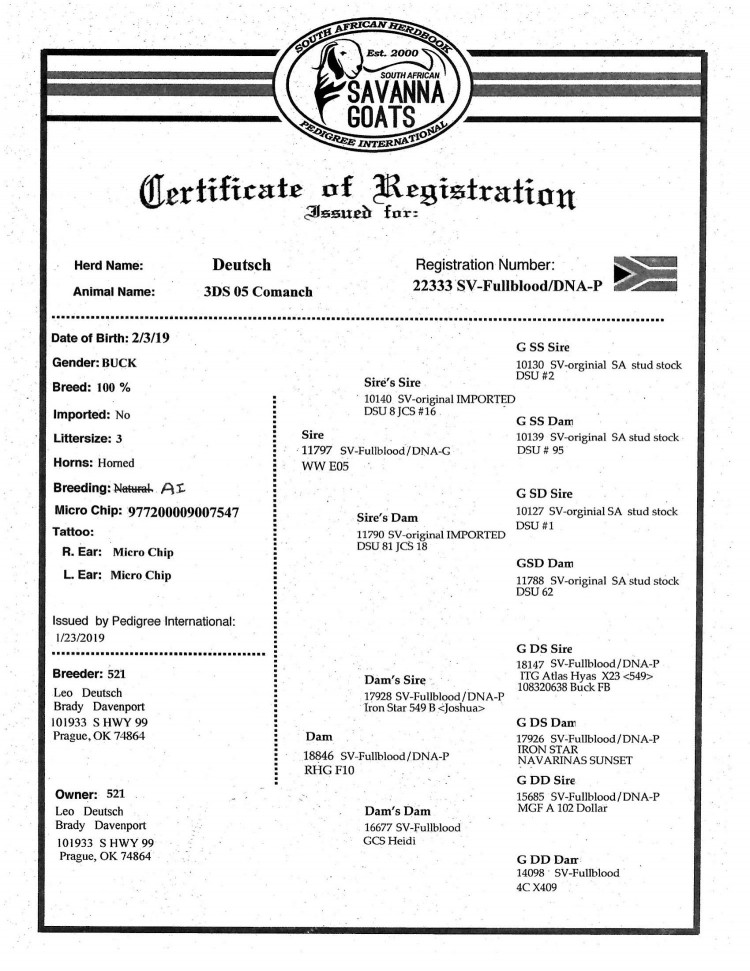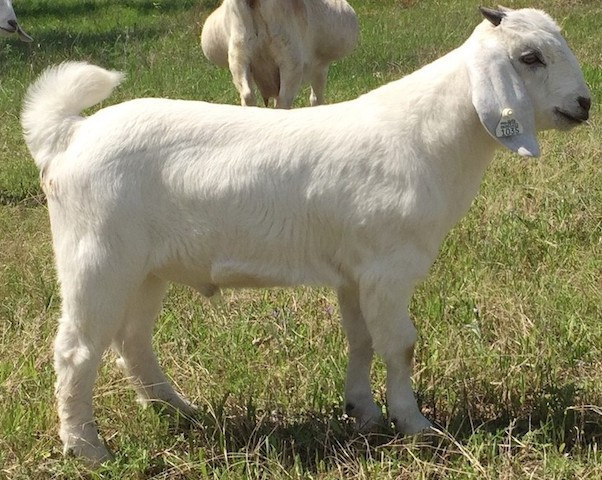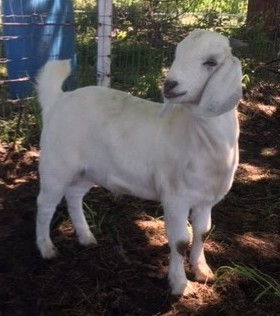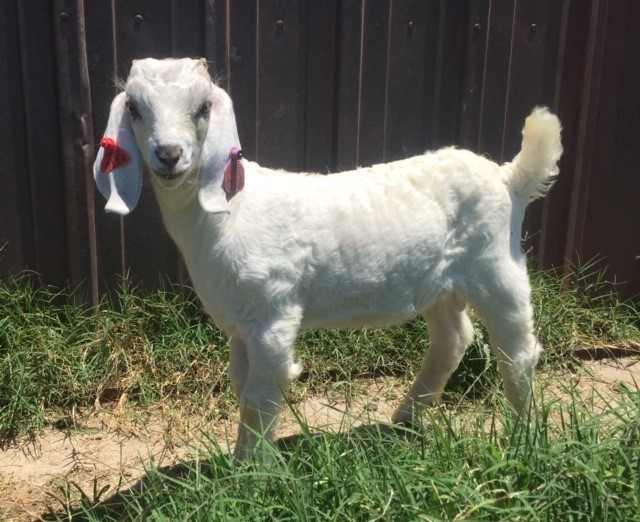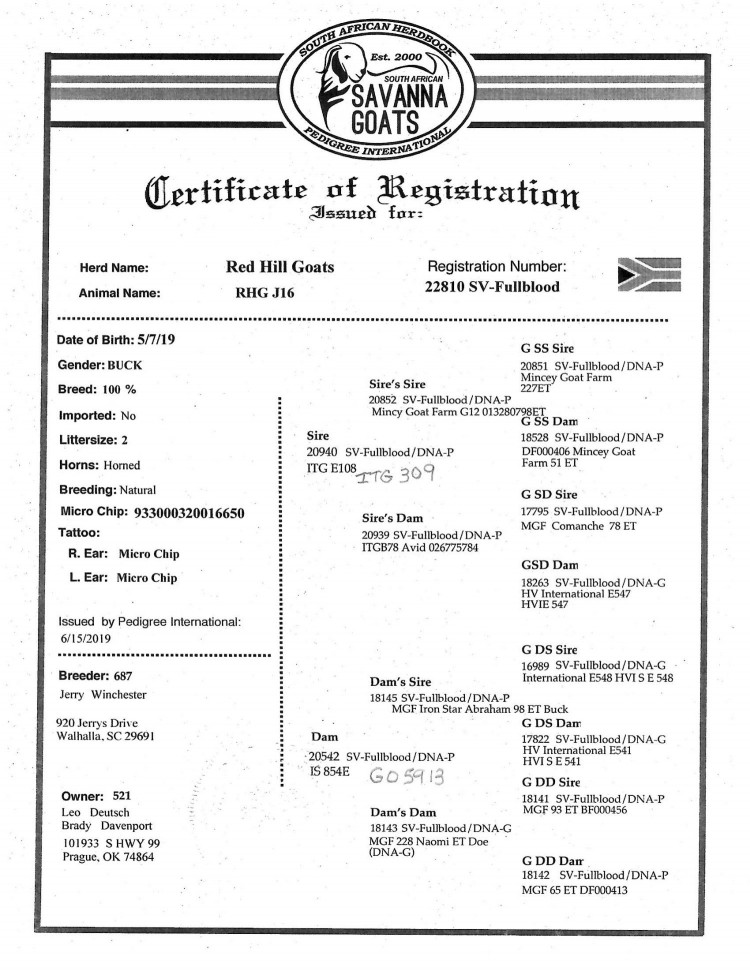 RHG J15 (De Hoss) **Mincy Top & Bottom**
Dam: IS 854E
Sire: ITG E108
DOB: 05/07/2019
$1250